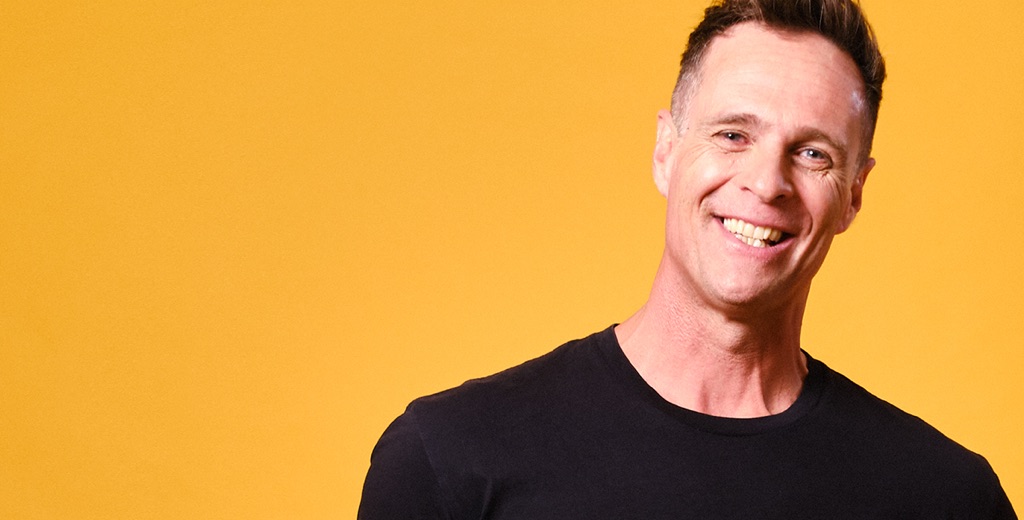 Personal loans
MOTORHOME loans
See the country in comfort
Personalised rates from 6.99%¹
(comparison rate 7.79%)²
We know buying a motorhome is expensive
That's why we're here to help you find the one that's right for you, so you can travel the country like never before.
MAKE MEMORIES
A loan to buy a motorhome now could help you finance years of affordable family holidays or find freedom in retirement.
APPLY ANY TIME, ANYWHERE
You could have your funds within a couple of days without the need for any awkward face-to-face meetings.
UNSECURED LOANS
Our loans are unsecured so there's no need to put your new motorhome, or any other asset, on the line.
What our customers say
5.0
2020-03-16
Maria
Thank you for the non-judgemental and easy application of this loan process. I am very appreciative of this opportunity to consolidate my personal loan and credit card debts into the one repayment so that I can at times pay off more and pay the loan off early. Thank you Harmoney. I am so very grateful.
Vic, Australia
5.0
2020-03-13
Bernard
Highly recommend using Harmoney-Au it is easy to apply and staff are very helpful.
Thank for your help Ron.
Vic, Australia
5.0
2020-03-07
Christine
I was very impressed with Harmoney it was so easy to do online and and at the end you got the results back quickly. I would highly recommend Harmoney to anyone. Thank you for my loan I very much appreciate it.
NSW, Australia
5.0
2020-03-03
EILEEN
Speedy service - 2nd time I've used Harmoney - dont bother about the rest
SA, Australia
5.0
2020-03-02
Dhairyashil
I would not hesitate to recommend Harmoney to anyone. The online application was smooth and hassle free and I was updated regularly about the progress and outcome of my application. Thumbs up to Harmoney.
Vic, Australia
5.0
2020-02-23
Neville
You are an awesome group to deal with for loans. Also great after sales service, if needed.
Qld, Australia
5.0
2020-01-24
Glen
Harmoney has made this process very easy and effective, very impressed with how straight foward the process is
Qld, Australia
5.0
2020-01-17
Matthew
great company and easy to apply thank you, there are not alot of companies out there that cater to people on a pension even though they say they will! This company is different and I like the ability to change the options anytime throughout. Thanks Harmony!
NSW, Australia
5.0
2020-01-17
Leanne
Harmoney au has great customer service people who are very helpful and very easy to deal with. I would recommend Harmoney to anyone.
NSW, Australia
5.0
2020-01-16
Elizabeth
No issues, paperwork is easy and professional people working at Harmoney. Love Harmoney!! This is my first Top up loan!
NSW, Australia
5.0
2020-01-10
JT
Very quick & easy process, highly recommend Harmoney
Qld, Australia
5.0
2020-01-08
Anonymous Customer
They made it easy for me to apply for a top-up on my existing loan
Vic, Australia
5.0
2019-12-11
Geoff
So quick and easy, I originally applied for the wrong type of loan and Harmoney talked me through changing so I had the correct product with no fuss
I have dealt with Mia throughout- she is so patient courteous and professional. Thank you Mia for your guidance you were amazing
Qld, Australia
5.0
2019-11-20
Jamie
Simple application process, easy to follow and excellent communication, highly professional. Loan organised promptly once funded.
Vic, Australia
5.0
2019-11-16
Jeffrey
I'm so happy that I came across Harmoney as I have had difficulty trying to get a loan through others,simple and easy to apply
NT, Australia
5.0
2019-11-15
Sue
This has been quick and easy over the Internet. Thank you harmoney :-)
WA, Australia
5.0
2019-10-01
Merrilee
Easy process that makes life a little easier with understandable information and updates along the way. Thanks Harmoney!
WA, Australia
5.0
2019-09-26
Lianne
This is the easiest loan I have ever applied for, its a great system.2nd time applying, loan was approved and in my account by the end of the day. Definately will tell others about you
Will always use you when in need.
Qld, Australia
5.0
2019-07-31
Jason
Harmoney were fantastic to deal with. They kept me updated throughout the approval process, which took 3 - 4 working days to complete. Very friendly staff too.
NSW, Australia
5.0
2019-06-04
Neda
Excellent i was so shoked for having approved with in minutes specialy my own bank my pay go in and years and year they declined me straight after i applied and approved
I Really needed the loan to finish my home
very reliable excellent customer service
i do recommend
NSW, Australia
5.0
2019-02-11
Paul
Fast and easy application.
The approval rate was extremely quick.easy online application. no having to make appointments and wait at the bank.
Much better than the major banks.will not use a bank again.Give Harmoney your business.
Will use again.
Thank you.
NSW, Australia
5.0
2019-01-31
Steve
Happy with the speed of the whole process although the interest rate is higher than I believe it should be. 16.49% for a personal loan is very high
NSW, Australia
5.0
2019-01-26
Leata
Harmoney have been both informative and diligent throughout this whole process from 'enquiry' to 'receipt'. I've received help every step of the way and have appreciated their professional thoroughness.
Qld, Australia
5.0
2019-01-11
Inanc
Very happy with service.
Easy hassle free no stress.
Team were very pleasant to deal with.
I would definitely use Harmoney again.
NSW, Australia
5.0
2019-01-05
Bernadette
This is my third loan through harmoney. Just so easy.
Qld, Australia
5.0
2018-12-15
Jeni
I found Harmoney very helpful and quick and easy to use there website.
The approval took less then 24 hours notice.
Thanks Harmoney

Qld, Australia
5.0
2018-12-12
Richard
I think Harmoney is a great lending platform which has quality staff who attend to your every need, thanks Harmoney appreciate your guidance throughout the application.
WA, Australia
5.0
2018-12-06
Anonymous Customer
A very professional & fast service ... easy to apply for & good communication throughout the process ... would definitely recommend HARMONEY to any prospective borrower.
, Australia
5.0
2018-10-13
Megan
Can't belive how stress free and easy the process was. Would rather deal with Harmoney any day compared to the big banks.
Qld, Australia
5.0
2018-09-26
Caroline
Great customer service with Lenny. All questions answered. Very happy with the whole loan process. Thankyou.
NSW, Australia
5.0
2018-09-19
Gary
Excellent, curteous and prompt service.
All emails were responded in quick time.
Would recommend Harmony to anyone.
, Australia
5.0
2018-08-05
Paul
It was such an easy process and the rate was so competitive, I would recommend harmony to anyone
Qld, Australia
5.0
2018-07-28
david
Very easy to understand and receive the loan I was looking for, great rate as well.
NSW, Australia
5.0
2018-05-24
Noela
So far the experience has been a positive one. Harmoney's service was very fast and efficient. Had notice of the loan being fully funded this morning and the money was in my account tonight. Amazing service. Couldn't be happier right now.
Qld, Australia
5.0
2018-05-23
Sharon
I can't believe how quick & easy it was. The money was in my bank less than 24 hours after I accessed the Harmoney website
Vic, Australia
5.0
2018-05-18
Anthony
Easy to deal with and fast approvals. Great comunication thru the process of loan
Qld, Australia
5.0
2018-05-18
Darren
To date I have found the Harmony experience transparent and efficient. They were much quicker processing the loan than the major banks and staff were responsive And punctual. I would happily recommend Harmoney to friends and family.
WA, Australia
5.0
2018-05-13
Harvie
I have really appreciated Harmoney's attitude of 'how do we get this done' rather than A 'do we want to get it done' assessment style of attitude.
Vic, Australia
5.0
2018-05-06
Patricia
The loan was easy to do online, very prompt answer at the end of completing the online forms. Highly recommend to others.
NSW, Australia
5.0
2018-05-04
John
Fast and easy to use. Have not needed to contact them for any service or advise as yet but if my previous dealing with establishing the loan is any indication I am sure it will be 5 star.
WA, Australia
5.0
2018-05-01
Linde
The process and loan terms have been straightforward and easy. It took a couple of days for my loan to be funded but the Harmoney staff were easy to contact during this stage to reassure me that the loan would be funded. I'm grateful that lenders like this exist for people who need funds for things that traditional lenders would say no to. Thanks Harmoney!
SA, Australia
5.0
2018-04-10
Caroline
Harmoney provided me with the funds I needed very quickly which was really important to me. The application process was simple and when I had questions I was able to speak to someone in person and sort things out. One very happy Harmoney customer.
Vic, Australia
5.0
2018-02-05
shane
quick and easy to apply and very quick response, loan fully funded with 24 hours so happy with the whole experience. I will be recommending them to family and friends, so much better than the banks
Vic, Australia
5.0
2018-02-01
Cristina
The team at Harmoney was fantastic. The service they provided was very efficient and the process was so quick that my application was approved within 2 days. I will definitely recommend Harmoney. Thank you for the great service!
NSW, Australia
5.0
2018-01-26
Jojo
Happy with overall service from start to finish.
Quick and painless. Love the fact that I was notified of status of each step of the process.
Thank you Harmoney.

Vic, Australia
5.0
2018-01-17
Roslyn
Very easy to access especially since I am in a remote area. I love the whole online accessibility which made the whole process so quick and easy. Fantastic communication from the Harmoney team with any questions I had. Interest rates are competitive and manageable. Highly reccommended. A+
Qld, Australia
5.0
2017-12-28
Rachael
So fast and simple - I can get my finances and my life in a straight line now - couldn't be more grateful to the Harmoney Team.
Great communication and service.
WA, Australia
5.0
2017-11-29
Rafael
Amazing!, but the amount of the loan is a bit small, because to reunify and have a single payment a larger amount was better and so cheaper and make monthly payments easier.
Vic, Australia
5.0
2017-11-17
Kerry
Very easy to deal with. They made the loan process very simple. Will deal with again.
Qld, Australia
5.0
2017-10-30
Bree
Quick and easy process! Stress free within days. Very easy to apply
Thank you Harmony
, Australia
5.0
2017-10-13
Dean
Good quick service, sorted out issue I had with computer application straight away after I phoned. Loan was organised quickly so I was able to get myself and my family into a better financial position within days - I was able to pay for my final exam for work and pay out an existing loan, and with this new loan my monthly repayments are now less than they were. Thanks heaps!
Qld, Australia
5.0
2017-10-11
Anthony
so far everything has been easy to understand and it didn't take long for drawdown of loan..
Qld, Australia
5.0
2017-10-04
Paul
Harmoney are very easy to apply for a loan with and service is fast too.
NSW, Australia
5.0
2017-10-04
Michael
Paulina was fantastic and the service was easy and floorless, thanks Harmony we will be back :)
SA, Australia
5.0
2017-09-29
Mark
So far the process for the loan has been fairly simple with less than an hour spent so far filling in documentation online. Hopefully it will be the same experience as I progress to the next stage to get the loan. All good so far!!!

Following the completion of the documentation, which involved in putting my personal details, Medibank details, Driving License and uploading a copy of my bank statement and specifying the amount I would like to borrow, I received confirmation the next morning that the loan had been approved.

Three days later the funds had been received. It was that quick and that simple.

The rate I got was also very reasonable.

I honestly can not fault this service. It was quick, painless and easy. I was informed all the way and their online account is really easy to navigate and use. I will be using them again and I will be recommending them in the future.
Really please customer
Vic, Australia
5.0
2017-09-19
Kate
This was a straight forward and easy to follow procedure...with a great response time..would recommend Harmoney ....5 stars
NSW, Australia
5.0
2017-08-29
Chris
Great service professional and would absolutely recommend harmony to my friends and family they understood my needs and were willing to help, very friendly approach excellent staff satisfaction 10 / 10 in my book thanks harmony team.
Qld, Australia
5.0
2017-08-25
Martin
Excellent service and quick and I recommend them to anyone. Thank you so much to the staff at Harmoney.
NSW, Australia
Simple, 100% online
1. Get to know you
Tell us about your loan, then provide us with some details about yourself and your finances.
2. Get your loan offer
We provide your detailed loan terms with your interest rate, borrowing limit and repayments.
3. Get your money
Accept your loan terms and provide some final details. Most people get their money within 24 hours.
What we offer
$2K - $50K
---
Loan limits
3 or 5 years
---
Loan terms
$275 or $575
---
Establishment fee
$0
---
Early repayment fee
All loans are unsecured
Rates from 6.99%

¹

(comparison rate

7.79%

²)
Your rate is fixed for the life of the loan
Establishment fee of

$275

for loans under $5,000 ³
Establishment fee of

$575

for loans $5,000and over ³
No monthly account keeping or early repayment fees

You can repay weekly, fortnightly or monthly
Get the motorhome loan that's right for you
And start planning the first epic holiday in your new "home"
NO PAPERWORK
Our application is 100% online, so like bank branches, paperwork is a thing of the past.
PERSONALISED RATES
We offer an interest rate based on your financial circumstances. The better your credit history, the lower your interest rate¹
.
GET YOUR MONEY FAST
Most loans are deposited within 24 hours of you accepting your loan terms¹
.
Quick motorhome loan estimate
Use our personal loan calculator to get a quick estimate of repayments and interest rate.
What type of vehicle can a car loan be used for?
You can apply for a loan to purchase any type of vehicle, including a motorhome, off-road vehicle, motorcycle or electric bike, as long as the purchase itself is legal.
Do I need to have a deposit before I apply?
No, you can apply to borrow the full amount you need to purchase the vehicle, as well as any related costs such as on-road costs or insurance, if you wish.
We recommend that you only borrow what you need, as if you've managed to save some money toward the cost of purchasing a car or vehicle, this could mean you need to borrow less. And the less you borrow, the sooner you can pay off the loan and the less interest you'll need to pay.
Will I need to put up my property or vehicle as security?
No. All Harmoney loans – including our home improvement loans – are unsecured, so you won't need to put up collateral for your loan.
Can I use the loan to buy a car or vehicle privately?
Yes. You can use your personal loan to purchase a car or just about any type of vehicle privately, be that at a car fair, online car dealer, auction site or even a build-your-own kit set car. How you achieve your goal of acquiring the vehicle is up to you, so as long as it's legal.
Can anyone apply for a car or vehicle loan?
In Australia - to apply for a Harmoney loan you need to:
Be 18 years or older
Be an Australian citizen, Permanent Resident or New Zealand citizen
Be full-time or permanent part-time employed
Have photo ID documents such as an Australian driver's licence or passport available
Not have any defaults, judgements or bankruptcies on your credit file
Require a minimum $2,000 loan
In New Zealand - to apply for a Harmoney loan you need to:
Be 18 years or older
Be a New Zealand citizen or Permanent Resident
Be earning a stable income
The process of applying for a car loan with Harmoney is the same as for most other types of loans and can be completed 100% online.
Can I include on-road costs and insurance in my car loan application?
Yes, you can include all costs related to purchasing your new (or used) vehicle.
Apply today
Apply for your motorhome loan today and get ready to hit the road.
Types of personal loans
VEHICLE LOANS
With a car or vehicle loan sorted, you can have cash-buyer confidence to negotiate a deal on your next car or vehicle purchase.
EDUCATION COSTS
An education loan can help take the worry out of finances so students can focus on their studies.
TRAVEL LOANS
Need a break? A holiday loan you can cover car rental, flights, accommodation, and more, so all you have to do is enjoy yourself.
CONSOLIDATE DEBT
Simplify debt by rolling multiple debts into one debt. One debt is easier to manage, and you may end up with a lower overall interest rate.
MEDICAL EXPENSES
A medical expenses loan can cover medical procedures and related costs so you can focus on being healthy, happy and well.
BUSINESS LOANS
Take you business to the next level with a Harmoney business loan.
HOME IMPROVEMENTS
Need more space? Could the house use a fresh lick of paint? Time to get the landscaping done?
WEDDING LOANS
Have the wedding day you always imagined with the help of a wedding loan.
We're real people and here if you need us
If you need help, just give us a call on 1300 042 766 or jump on to online chat and one of our more than 30 specialists will be there to lend a hand.