About Us
Careers
CAREERS
Start growing your career at Harmoney.
Start working at Harmoney.
Harmoney builds smart products using cutting edge technology that allow people to start almost anything.
Harmoney believes that access to money through responsible lending helps people start the things that they always wanted to do.
Since 2014, we've helped over 47,000 people do more through more than $1.8B in personal lending. But there is much more to do, and our people are the means by which we can.
Harmoney manifesto
We created our manifesto to express and share our views, motives, and intentions. It explains why we care and why our work matters.
Our values. What we believe in
Empathy
Harmoney values empathy as it is key to developing relationships with its colleagues and customers. These relationships form the basis by which Harmoney delivers for its customers, colleagues, the effects of which extend to the wider community.
Pioneering
Harmoney values the pioneering spirit as it is the fuel of dreams and ambition. Pioneers leave behind the known to discover the new. Pioneers establish their own path if needed, to discover places unseen. They not only imagine the future, they create it.
Impact
Harmoney values making a true positive impact on people's lives and the communities in which it lives and serves. Harmoney's obsession with numbers, data and process only count if they make an impact.
Integrity
Harmoney values integrity because it is the foundation for building and maintaining trust and respect, and encompasses responsibility and accountability.
Consistency
Harmoney values consistency as it reflects the stability and reliability it creates in the minds of anyone it interacts with. Consistency creates confidence, and with confidence Harmoney can do great work.
We value being E.P.I.I.C.
What's it really like to work at Harmoney?
Hear from some real-life Harmoneers who share their insights into life at Harmoney.
Shawn Xia, QA Lead
"Harmoney has provided me with a high-quality and flexible working environment, where I have achieved maximum growth. I am proud of being able to work with such talented colleagues and inspirational managers."

Read Shaun's story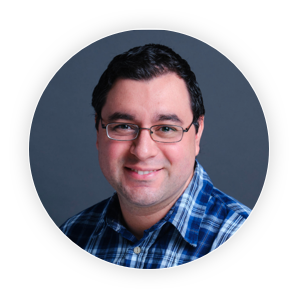 Juan Beis — Financial Controls Manager
"I'm passionate to work for a FinTech brand so aligned with my personal values and that betters the lives of its clients."
Tazneen Hussain — Product Owner
"Harmoney's inclusive culture empowers you to bring your ideas to the table."
What's in it for you?
You will play a huge role in helping us deliver our purpose of creating brighter futures through the power of technology.
You'll be challenged and supported as we continue to push hard against the frontiers of tech, big data, and machine learning. There's always something exciting in the mix. If there's one thing we're sure about: you'll never be bored at Harmoney.
Inclusive culture that values you and your ideas.
Fast-paced and innovative growing company.
Supportive environment with training and development opportunities.
Competitive salary and benefits package.

High calibre colleagues, exciting projects, latest technology systems.

Keen to work with us?
We're always on the look out for fun-loving, results-driven people. Email hr@harmoney.com.au to express your interest in working with us.