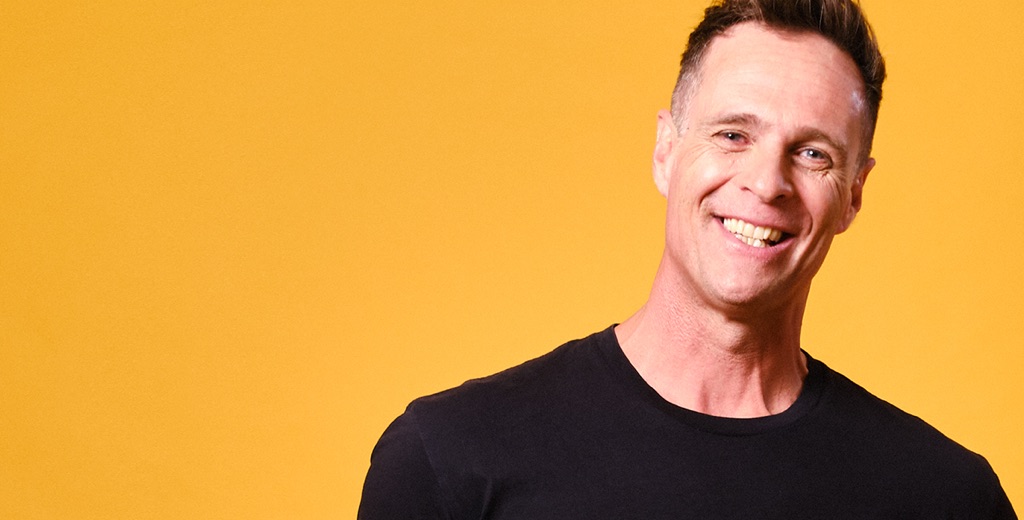 Personal loans
Home improvement loans
Stress-free renovating
Personalised rates from 6.99%¹
(comparison rate 7.79%)²
Finance your home renovation with less worry
Get a loan up to $50K and bring your vision to life.
GET YOUR LOAN FAST
Apply online for your home improvements loan today and you could be breaking out the tools in just a few days.
LET THE WORKS BEGIN
We don't need tradesman quotes for your home improvements loan, so there are no delays to getting your loan.
UNSECURED HOME RENOVATION LOAN
All our home improvement loans are unsecured, so you don't need to put your house on the line or wait to build up equity.
What our customers say
5.0
2020-02-26
Matthew
I'd just like to say that this is a very efficient way to do business. From sign up to the application process, straight forward, easily understood and completed. Over the phone Lenny was professional, with a very fast turn around from completing the application to a follow up phone call by him.

Thanking you
Qld, Australia
5.0
2020-02-25
Tasman
Service has been fast and easy to use
NSW, Australia
5.0
2020-02-22
Ernest
Good fast and exact
Qld, Australia
5.0
2020-02-19
Wendy
as advertised, fast, easy, professional.
Qld, Australia
5.0
2020-02-15
Arleen
Very helpful people. Very fast. Thank you
NSW, Australia
5.0
2020-02-14
Mahatma
Great customer service, very fast approval
WA, Australia
5.0
2020-02-07
Aaron
Quick and fast service
WA, Australia
5.0
2020-02-01
Michael
Always easy, fast and friendly. Professional. Will always use them over the banks
Qld, Australia
5.0
2020-01-30
Brent
Amazing, fast and super efficient. Best lender I have ever experienced.
NSW, Australia
5.0
2020-01-11
Leanne
Easy, fast and thoroughly the best process I've ever done. At first I was a bit nervous about doing everything online but it was amazing everything was a flawless process, so easy very professional and fast, will never use a bank again, the rate was very good and the terms and conditions great
Vic, Australia
5.0
2019-12-20
Song
Ron one of customer support team
Really friendly any questions he really friendly answered
Also easy fast very friendly customer service
Thanks guys
WA, Australia
5.0
2019-12-13
Amit
Fast and wonderful service. I would definitely recommend to others.
Vic, Australia
5.0
2019-12-10
Arvin
Fast and efficient. Very friendly and helpful staff
Vic, Australia
5.0
2019-12-04
Steve
A great service, fast and efficient. Highly recommended
Vic, Australia
5.0
2019-08-03
James
Fast and easy! Just the way it should be!
NSW, Australia
5.0
2019-07-12
Sean
Easy process and fast setup
NSW, Australia
5.0
2019-07-02
James
Much easy to deal with than the banks! Simple process, fast results, peer to peer lending cutttout the middle man. Really impressed
NSW, Australia
5.0
2019-06-04
Neda
Excellent i was so shoked for having approved with in minutes specialy my own bank my pay go in and years and year they declined me straight after i applied and approved
I Really needed the loan to finish my home
very reliable excellent customer service
i do recommend
NSW, Australia
5.0
2019-05-28
Christina
Fast, easy, in simple English. Friendly consultants
Qld, Australia
5.0
2019-05-16
Eddy
Very strong, accurate system , high professional on line system , friendly staff, good communications , great web design , easy and fast security check system .

It is a great efforts got you on the lead .

Thank you very much
NSW, Australia
5.0
2019-03-24
Rob
Easy and fast
NSW, Australia
5.0
2019-03-09
Kousti
Fantastic, unbelievably fast
Vic, Australia
5.0
2019-02-11
Paul
Fast and easy application.
The approval rate was extremely quick.easy online application. no having to make appointments and wait at the bank.
Much better than the major banks.will not use a bank again.Give Harmoney your business.
Will use again.
Thank you.
NSW, Australia
5.0
2019-01-14
Falcon
Easy
Fast
Trustful
NSW, Australia
5.0
2019-01-03
Melissa
Fast and easy!
NSW, Australia
5.0
2018-12-06
Anonymous Customer
A very professional & fast service ... easy to apply for & good communication throughout the process ... would definitely recommend HARMONEY to any prospective borrower.
, Australia
5.0
2018-08-21
D
I was stunned that I applied on a Sunday and got an approval on the Sunday night.I thought I would have to wait until the Monday to have my application looked at. Money in my account Monday night. Very fast and easy. I am very impressed
Qld, Australia
5.0
2018-07-07
Anthony
Hassle free, quick and fast service. Happy with everything
Vic, Australia
5.0
2018-07-05
Marie
Fast efficient service, cannot fault in any way, so happy I managed to find someone willing to help me consolidate my debts with a very fair interest rate. Would definitely recommend to friends and family and would certainly use their services again if the need ever arose.
Vic, Australia
5.0
2018-05-24
Noela
So far the experience has been a positive one. Harmoney's service was very fast and efficient. Had notice of the loan being fully funded this morning and the money was in my account tonight. Amazing service. Couldn't be happier right now.
Qld, Australia
5.0
2018-05-23
Simon
it was fast, easy and fantastic service. strongly recommended.
Vic, Australia
5.0
2018-05-18
Anthony
Easy to deal with and fast approvals. Great comunication thru the process of loan
Qld, Australia
5.0
2018-05-04
John
Fast and easy to use. Have not needed to contact them for any service or advise as yet but if my previous dealing with establishing the loan is any indication I am sure it will be 5 star.
WA, Australia
5.0
2018-03-03
JZM
Easy access by internet, phone & email. Fast response!
Qld, Australia
5.0
2018-03-02
Emily
I would like something that confirms if I actually save on interest by paying early and an online option to increase my payments
This provides more incentive to pay faster
SA, Australia
5.0
2018-02-04
Thomas
Fast and easy to apply but not a fantastic interest rate.

NSW, Australia
5.0
2018-02-01
Guni
Easy to apply, fast assement, extremely quick transfer. Friendly staff
SA, Australia
5.0
2018-01-29
Pips
awesum fast very polite and explained things very well. Thank you all for the assistence
Qld, Australia
5.0
2017-12-28
Rachael
So fast and simple - I can get my finances and my life in a straight line now - couldn't be more grateful to the Harmoney Team.
Great communication and service.
WA, Australia
5.0
2017-10-04
Paul
Harmoney are very easy to apply for a loan with and service is fast too.
NSW, Australia
5.0
2017-10-04
Dan
Very good and fast service
Qld, Australia
Simple, 100% online
1. Get to know you
Tell us what you need for your project, then provide us with some details about yourself and your finances.
2. Get your offer
If you're eligible for a renovation loan, we'll give you a customised offer that includes everything you need to know.
3. Get your money
If you're ready to go, we'll collect some final information so we can finalise your loan. Most loans are ready within 24 hours.
What we offer
$2K - $50K
---
Loan limits
3 or 5 years
---
Loan terms
$275 or $575
---
Establishment fee
$0
---
Early repayment fee
All loans are unsecured
Rates from 6.99% -

25.69% p.a.

¹

(comparison rate

7.79%

-

26.65% p.a.

²)
Your rate is fixed for the life of the loan
You can repay weekly, fortnightly or monthly
Establishment fee of

$275

for loans under $5,000 ³
Establishment fee of

$575

for loans $5,000and over ³
No monthly account keeping fees
A home improvement loans customised to your needs
A renovation loan with Harmoney can help make your dream home a reality.
100% ONLINE - 24/7
You can complete your entire loan application online in minutes.
GET YOUR MONEY FAST
Most people receive their money within 24 hours of accepting their loan terms.
PERSONALISED RATES
We calculate your interest rate based on your individual credit assessment, without bias.
Why use a personal loan instead of increasing the mortgage?
Low interest rates associated with mortgages can be tempting, but borrowers need to consider the loan term as well as the rate. Miscalculating can cost thousands of dollars in extra interest paid when a long-term loan is involved.
If you're considering topping up your home loan to pay for renovations, read our post How extending your mortgage can hurt and why it can be more cost-effective to use a personal loan:
Will I need to put up my property or vehicle as security?
No. All Harmoney loans – including our home improvement loans – are unsecured, so you won't need to put up collateral for your loan.
Can I use a home improvements loan for DIY projects?
Yes, a home improvement loan is well suited to the home handyperson and DIY projects. You can use your renovation loan to buy materials, purchase or hire tools or hire tradies and other professionals such as an electrician, plumber, engineer or architect. It's up to you how you want to bring your vision to life, and a renovation loan can help to make that happen.
What can I use a home improvements loan for?
The options are as varied as your creative vision. Whether you want to renovate the kitchen or bathroom, add a new room onto the house or improve your outdoor area with landscaping, paving, a new pool, shed or garage – if you have the vision, we'd love to help you bring it to life.
Kick off your project today
If you've got a home improvement or renovation project in mind, we can help.
About home improvement and renovation loans
Whether you want to renovate to add to your property's value or put the finishing touches on your dream home, taking out a loan means you won't have to delay your home improvements until later. But applying for finance isn't a decision that should be rushed into.
What is a home improvement and renovation loan?
A home improvement and renovation loan provides the finance you need to improve your house or property in any way you want. Common reasons for a renovation loan are:
kitchen renovations

bathroom renovations

adding a swimming pool

energy efficiency improvements

home repairs

new exteriors or cladding

adding a new room or other home extensions

garden and landscaping improvements

adding storage space, a garage or shed
What types of home improvement loans are available?
A unsecured personal loan
All loans offered through Harmoney are unsecured, including renovation loans.
A secured personal loan
A secured loan requires an asset to be put forward to guarantee the loan. This is often a property or the equity in the property (if the value of equity is more than the amount of the loan).
The personal loans Harmoney offers are unsecured.
Mortgage finance
Another option for homeowners is to use mortgage finance to fund renovations, taking advantage of low mortgage interest rates to save on interest costs compared to a personal loan. However, this can often be more expensive in the long term if the interest is paid over many more years than a personal loan.
Things to consider about home improvement loans
What repayments can you afford?
When applying for a home improvement loan, you should think realistically about how much you'll be able to pay back each month. As a reputable lender, Harmoney takes care to make sure any loan offer will be affordable for the borrower. It's a compliance requirement that we make reasonable enquiries into an applicant's finances to check that loan applicants are borrowing within their means.
With that in mind, you should take the time to consider how much you have to borrow for your renovation project.
How flexible is the loan?
Most loan terms span years rather than months, and people's circumstances can change in that time. That's why it's always a good idea to choose a flexible loan.
If you find that you're able to repay a loan before the full term, this can reduce the amount of interest you pay, saving you money. However, some lenders charge borrowers a fee if a loan is repaid early.
At Harmoney, we don't think that's fair. When you have a renovation loan with us, you can repay your loan early without any fees or penalties, helping you to save money and become debt free sooner.
If you're renovating your property with the intention of selling, and you plan to repay the loan from the sale proceeds, the flexibility to repay your loan early without having to pay a penalty is something to consider.
How much do you need to borrow?
Predicting the cost of a renovation project is more art than science, but it's important to get this right when you're borrowing money to finance the project. Borrowing too much could mean you're paying interest on money you don't need, while borrowing too little could leave you looking for additional financing to finish the project. It may be possible to top up an existing loan, but that could come with additional fees.
At Harmoney loan, we offer top-up loans to help qualifying borrowers borrow a little extra, but these generally aren't available within 6 months of an initial loan, so the timing may not work for your project. If you think you might qualify for a top-up, get in touch with our team to talk through what options are available to you.
Got a plan in mind?
We've got the personal loan to help.
EDUCATION COSTS
If you're investing in your development, an education costs loan can cover the costs of books, fees, accommodation and more.
DEBT CONSOLIDATION
Consolidating multiple debts like loans and credit cards into a single payment can help to simplify your finances or save money.
CAR LOAN
With a car loan from Harmoney, you can buy a new or used car or any other type of vehicle with the power of a cash buyer.
HOLIDAY LOAN
Planning a getaway? Get the money you need to book flights, hotels, tours and other costs now or later with a holiday loan.
MEDICAL LOAN
Don't let hospital fees add to your worries. A medical costs loan can be a great help when you need some money fast.
RENOVATION LOAN
Whether you're making your home more liveable or saleable, a home improvements loan can give you the cash you need now.
BUSINESS LOAN
Starting or running a business is expensive. Find out how a small business loan could help you get started or grow to the next level.
WEDDING LOAN
Let your big day go exactly as you want with a wedding loan to cover your dream venue, catering and the all-important dress.
We're real people and here if you need us
If you need help, just give us a call on 1300 042 766 or jump on to online chat and one of our more than 30 specialists will be there to lend a hand.
Terms and conditions
1. Subject to approval and funding. Harmoney's interest rates range from 6.99% p.a. to 25.69% p.a. (Comparison Rate 7.79% p.a. to 26.65% p.a.) and are offered based on the individual borrower's credit assessment according to Harmoney's credit scorecard. In order to be approved and list your loan you must meet Harmoney's credit criteria and responsible lending requirements. Fees, charges, terms and conditions apply.
2. Comparison rate of 7.79% p.a.to 26.65% p.a.is based on an unsecured personal loan of $50,000 over 5 years. WARNING: The comparison rate applies only to the example given. Different amounts and terms will result in different comparison rates. Costs, fees, government charges like stamp duty, and cost savings are not included in the comparison rate but may influence the cost of the loan.
3. Establishment fee of $275 for loans up to $5,000 and $575 for loans $5,000 and over. Fixed rates range from 6.99% p.a. (Comparison Rate 7.79% p.a.) to 25.69%(Comparison Rate 26.65% p.a.) on 36 to 60 month terms, with no early repayment penalties.
4. To apply you need to be 18 years or older. Be an Australian citizen, Permanent resident or New Zealand citizen. Be a full-time or permanent part-time employed. Have handy your photo ID documents such as Australian drivers licence and passport. Have a clear credit file with no defaults, judgements or bankruptcies. Require a minimum $2,000 loan.