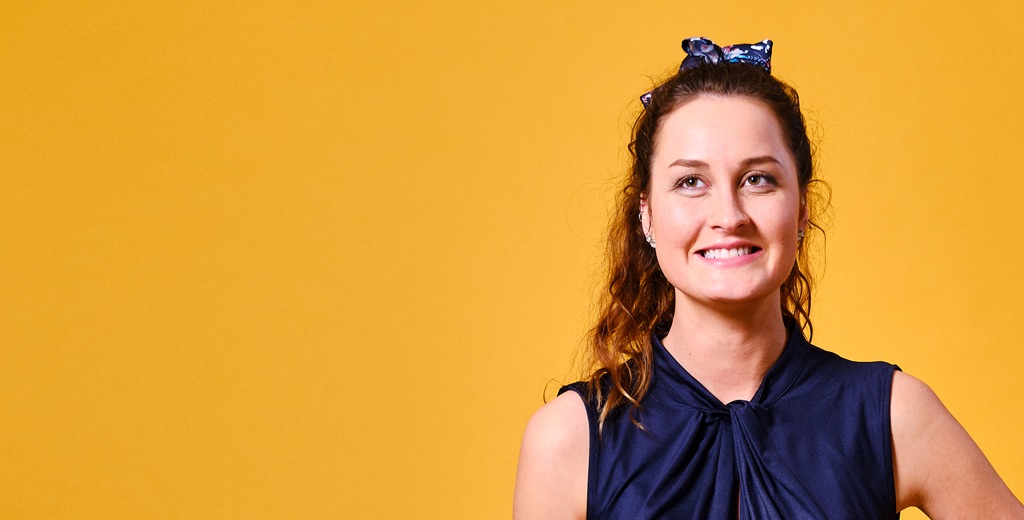 Personal loans
WEDDING LOAN
For memories
that last a lifetime
Personalised rates from 6.99% ¹
(comparison rate 7.79%) ²
Make your dream day a reality with a wedding loan
We know wedding costs can add up. A wedding expenses loan can help you prepare and reduce stress on your big day.
DON'T PANIC
Get your wedding expenses loan approved well before the big day so you'll have plenty of time to take care of everything.
NO SURPRISES
We don't charge ongoing fees, early repayment fees or other unexpected charges, as long as you keep up with your loan repayments.
NO ASSETS NEEDED
All Harmoney personal loans are unsecured so high-value items like a wedding ring or other assets are safe.
What our customers say
5.0
2020-03-13
Bernard
Highly recommend using Harmoney-Au it is easy to apply and staff are very helpful.
Thank for your help Ron.
Vic, Australia
5.0
2020-03-07
Christine
I was very impressed with Harmoney it was so easy to do online and and at the end you got the results back quickly. I would highly recommend Harmoney to anyone. Thank you for my loan I very much appreciate it.
NSW, Australia
5.0
2020-03-02
Dhairyashil
I would not hesitate to recommend Harmoney to anyone. The online application was smooth and hassle free and I was updated regularly about the progress and outcome of my application. Thumbs up to Harmoney.
Vic, Australia
5.0
2020-02-06
lesley
Lenny was fantastic and made the whole process very easy with none of the tech talk. Highly recommend him
Vic, Australia
5.0
2020-01-17
Leanne
Harmoney au has great customer service people who are very helpful and very easy to deal with. I would recommend Harmoney to anyone.
NSW, Australia
5.0
2020-01-10
JT
Very quick & easy process, highly recommend Harmoney
Qld, Australia
5.0
2019-12-13
Amit
Fast and wonderful service. I would definitely recommend to others.
Vic, Australia
5.0
2019-12-04
Steve
A great service, fast and efficient. Highly recommended
Vic, Australia
5.0
2019-11-30
Simmie
Excellent service especially from Ron @ customer service.

Definitely a life saver.

Will recommend this service to everyone.

Regards
Simmie Loban
Qld, Australia
5.0
2019-11-30
Sue
Very easy process - received the funds the next morning - would highly recommend
Vic, Australia
5.0
2019-06-04
Neda
Excellent i was so shoked for having approved with in minutes specialy my own bank my pay go in and years and year they declined me straight after i applied and approved
I Really needed the loan to finish my home
very reliable excellent customer service
i do recommend
NSW, Australia
5.0
2019-04-16
AC
Absolutely amazed at the extremely seamless, efficient and pain-free process! Totally electronic from start to finish and very satisfying. Highly recommend the application and approval process.
Vic, Australia
5.0
2018-12-06
M
Very easy process and very quick! Great interest rate and excellent service. Highly recommended.
WA, Australia
5.0
2018-12-06
Anonymous Customer
A very professional & fast service ... easy to apply for & good communication throughout the process ... would definitely recommend HARMONEY to any prospective borrower.
, Australia
5.0
2018-12-03
Marlene
Excellent service, very friendly staff, happy to recommend to everyone
NSW, Australia
5.0
2018-09-19
Gary
Excellent, curteous and prompt service.
All emails were responded in quick time.
Would recommend Harmony to anyone.
, Australia
5.0
2018-08-30
Phillipa
Great facility, excellent website, easy process. A very sleek and professional company - service was excellent and funds received very quickly and efficiently. Very happy and would thoroughly recommend.
NSW, Australia
5.0
2018-08-05
Paul
It was such an easy process and the rate was so competitive, I would recommend harmony to anyone
Qld, Australia
5.0
2018-07-05
Marie
Fast efficient service, cannot fault in any way, so happy I managed to find someone willing to help me consolidate my debts with a very fair interest rate. Would definitely recommend to friends and family and would certainly use their services again if the need ever arose.
Vic, Australia
5.0
2018-05-23
Simon
it was fast, easy and fantastic service. strongly recommended.
Vic, Australia
5.0
2018-05-18
Darren
To date I have found the Harmony experience transparent and efficient. They were much quicker processing the loan than the major banks and staff were responsive And punctual. I would happily recommend Harmoney to friends and family.
WA, Australia
5.0
2018-05-06
Patricia
The loan was easy to do online, very prompt answer at the end of completing the online forms. Highly recommend to others.
NSW, Australia
5.0
2018-02-05
shane
quick and easy to apply and very quick response, loan fully funded with 24 hours so happy with the whole experience. I will be recommending them to family and friends, so much better than the banks
Vic, Australia
5.0
2018-02-01
Cristina
The team at Harmoney was fantastic. The service they provided was very efficient and the process was so quick that my application was approved within 2 days. I will definitely recommend Harmoney. Thank you for the great service!
NSW, Australia
5.0
2018-01-11
Lisa
Helpful and simple - Would definitely recommend
NSW, Australia
5.0
2017-09-29
Mark
So far the process for the loan has been fairly simple with less than an hour spent so far filling in documentation online. Hopefully it will be the same experience as I progress to the next stage to get the loan. All good so far!!!

Following the completion of the documentation, which involved in putting my personal details, Medibank details, Driving License and uploading a copy of my bank statement and specifying the amount I would like to borrow, I received confirmation the next morning that the loan had been approved.

Three days later the funds had been received. It was that quick and that simple.

The rate I got was also very reasonable.

I honestly can not fault this service. It was quick, painless and easy. I was informed all the way and their online account is really easy to navigate and use. I will be using them again and I will be recommending them in the future.
Really please customer
Vic, Australia
5.0
2017-09-19
Kate
This was a straight forward and easy to follow procedure...with a great response time..would recommend Harmoney ....5 stars
NSW, Australia
5.0
2017-08-29
Chris
Great service professional and would absolutely recommend harmony to my friends and family they understood my needs and were willing to help, very friendly approach excellent staff satisfaction 10 / 10 in my book thanks harmony team.
Qld, Australia
5.0
2017-08-25
Martin
Excellent service and quick and I recommend them to anyone. Thank you so much to the staff at Harmoney.
NSW, Australia
Simple, 100% online
Step 1. Get to know you
Tell us what you need for your wedding loan, and share the ID and finance documents we need to check.
Step 2. Get your loan terms
You'll receive your detailed wedding loan quote with your interest rate, limit and repayments.
Step 3. Get your money
After you accept your quote, we'll need a few more details. Your loan should be funded within 24 hours*.
What we offer
$2K - $50K
---
Loan limits
3 or 5 years
---
Loan terms
$275 or $575
---
Establishment fee
$0
---
Early repayment fee
All loans are unsecured
Rates from 6.99% -

25.69% p.a.

¹

(comparison rate

7.79%

-

26.65% p.a.

²)
Your rate is fixed for the life of the loan
You can repay weekly, fortnightly or monthly
Establishment fee of

$275

for loans under $5,000 ³
Establishment fee of

$575

for loans $5,000and over ³
No monthly account keeping fees
Quick wedding loan estimate
Try our personal loan calculator to get an idea of the interest rate and repayments on a wedding expenses loan.
Can anyone apply for a wedding loan?
To apply for a wedding loan in Australia:
You must be 18 years or older
You must be an Australian citizen, Permanent Resident or New Zealand citizen
You must be employed full time or permanent part time
You need to have photo identification documents such as your passport or driver's licence handy
Your credit file must not have any defaults, judgments or bankruptcies recorded
The minimum loan amount is $5,000
To apply for a wedding loan in New Zealand:
You must be 18 or older
You must be a New Zealand citizen or Permanent Resident
You must be earning a stable income
Your wedding loan application will be fully online. To find out more about what you need to apply, see our guides to getting started.
What can I use a wedding loan for?
Your wedding expenses loan can pay for any costs related to your wedding. This includes the dress, venue hire, transport, catering and anything else, as long as you stay within your loan limit.
Can a wedding loan pay for my honeymoon?
If you have money left over after arranging your big day, you could use this to book some of your honeymoon. But if the main purpose of your loan is to book travel, we recommend a specialised holiday loan.
Can I start paying my loan after the wedding?
Unfortunately, it's not possible to delay repayments on your loan, which begin as soon as you receive your money. If you want to keep your repayments low, you can choosing a longer term loan, although this will mean paying more in interest overall.
Can I increase my wedding loan?
It's not always possible to extend a loan that's already in progress, so you should apply to borrow as much as you think you'll need. If you've been making consistent repayments on a Harmoney loan for 6 months or longer, you may be eligible for a loan top-up that increases the amount you can borrow.
Can I pay back a wedding loan early?
Yes. Harmoney loan terms are for 3 or 5 years, but we encourage borrowers to pay back their loan early if they have the ability. That's why we don't charge any early repayment fees.
Making your big day extra special
With a wedding expenses loan, you won't have to worry about cutting corners.
PERSONALISED RATE
The interest rate on your wedding loan is determined by your personal credit rating.
NO EARLY REPAYMENT PENALTY
If you can pay back your wedding expenses loan faster, we won't charge a fee.
100% ONLINE – 24/7
Your application is fully online with no face-to-face meetings.
About wedding loans
With the average wedding cost of $35,000, a wedding loan can go a long way towards covering the expenses.
But it's important you choose the right loan for your needs so you don't start your married life worrying about debt. Here are some of the most important points to compare when looking at wedding finance.
Unsecured wedding loan
One thing to look for when you're comparing personal loans is whether they're secured or unsecured. An unsecured loan doesn't require your to put up security for the loan so there is less risk involved for the borrower.
All personal loans on Harmoney are unsecured, including wedding loans.
Secured wedding loan
A secured loan uses an asset (such as a house, car or other expensive item) to give your loan provider security. These loans can offer a lower interest rate, but the costs will be much greater if you miss payments and your assets are sold off to recover the cost.
Harmoney does not offer secured loans.
Loan term
While everyone wants to get out of debt as soon as possible, keep in mind that a shorter-term loan will cost more each month. This could make a longer-term loan more affordable, even though you'll pay more in interest in the long run.
A Harmoney wedding expenses loan can have a 3 or 5 year term.
Fixed or variable rate
When you're comparing interest rates, there's more to consider than just the number. You should also decide whether a fixed rate or variable rate is better suited to you.
A variable interest rate changes along with the market rate, while a fixed rate is set in stone when you receive your loan quote. Both have their pros and cons, but a fixed rate loan offers more security and this is the type that Harmoney offers for all personal loans.
Got your eye on a dress?
Apply for a wedding loan and make your big day one to remember.
Got life plans?
Harmoney loans can help you achieve the things that matter.
EDUCATION COSTS
An education expenses loan helps to cover the costs involved in studying, leaving you free to concentrate on your education.
CONSOLIDATE DEBT
A debt consolidation loan is a personal loan that replaces multiple existing debts, so you'll only have one monthly repayment to make.
CAR LOAN
Having your own wheels is a necessity in most parts of the country. An online car loan can fund your new or used vehicle purchase.
HOLIDAY LOAN
If you want to take advantage of travel discounts or book your trip in advance, a holiday loan can give you the money you need now.
BUSINESS LOAN
Get the financial support you need to start your own business or take it to the next level with a small business loan from Harmoney.
MEDICAL LOAN
When you're organising medical care, you don't want to worry about the cost. A medical expenses loan could help to lighten the load.
RENOVATION LOAN
Whether you're planning renovations to add value or enhance comfort in your home, Harmoney can help you to sort out the finance.
WEDDING LOAN
Weddings can be expensive, but you won't have to compromise on your dream day if you qualify for a wedding loan from Harmoney.
We're real people and here if you need us
If you need help, just give us a call on 1300 042 766 or jump on to online chat and one of our more than 30 specialists will be there to lend a hand.
Terms and conditions
1. Subject to approval and funding. Harmoney's interest rates range from 6.99% p.a. to 25.69% p.a. (Comparison Rate 7.79% p.a. to 26.65% p.a.) and are offered based on the individual borrower's credit assessment according to Harmoney's credit scorecard. In order to be approved and list your loan you must meet Harmoney's credit criteria and responsible lending requirements. Fees, charges, terms and conditions apply.
2. Comparison rate of 7.79% p.a.to 26.65% p.a.is based on an unsecured personal loan of $50,000 over 5 years. WARNING: The comparison rate applies only to the example given. Different amounts and terms will result in different comparison rates. Costs, fees, government charges like stamp duty, and cost savings are not included in the comparison rate but may influence the cost of the loan.
3. Establishment fee of $275 for loans up to $5,000 and $575 for loans $5,000 and over. Fixed rates range from 6.99% p.a. (Comparison Rate 7.79% p.a.) to 25.69%(Comparison Rate 26.65% p.a.) on 36 to 60 month terms, with no early repayment penalties.
4. To apply you need to be 18 years or older. Be an Australian citizen, Permanent resident or New Zealand citizen. Be a full-time or permanent part-time employed. Have handy your photo ID documents such as Australian drivers licence and passport. Have a clear credit file with no defaults, judgements or bankruptcies. Require a minimum $2,000 loan.