What's in your credit file?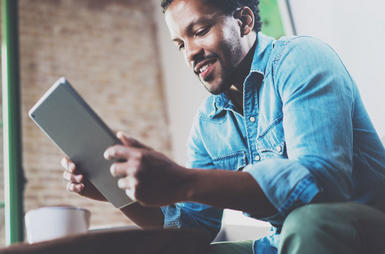 Your credit file is a breakdown of everything finance providers and utility companies need to know,  to assess whether you are eligible for their services.
At Harmoney, when assessing your loan application, we request your Comprehensive Credit Report. This report should be an accurate reflection of your borrowing and payment habits that are included in your credit file. Only creditors, such as Harmoney, which subscribe to providing positive payment history to credit reporters (also known as credit bureaux) can see the positive payment history in your credit file. That means at Harmoney we can assess you based on positive information about bills and debts you have paid off as well as negative items, when determining your loan terms.
Here is a list of all the standard information that companies like Harmoney can find out from your comprehensive credit report:
Personal details: Your name, date of birth, gender and address history.
Account information: The status of all your current credit accounts and your recent payment history (up to 24 months). This can include credit cards, personal loans, car finance, mortgages, hire purchases, electricity accounts, phone contracts and other utilities.
Credit inquiries: Checks and reviews of your credit information that have been made by providers when you have applied for credit or extensions.
Payment defaults: Payments over $150 that have been overdue for more than 60 days and where the creditor has actively listed the default (timing of these depends on the creditor's own policies, but may be 120 days or more). As the customer you will be notified in writing of the intention to list the default. Defaults remain on your credit report for five years.
Public notices: This includes court judgements and court writs, directorship details, proprietorship details and bankruptcy, debt agreement and personal insolvency information. Bankruptcy may remain on your credit report for up to seven years.
Insolvencies: Bankruptcy notices remain on your credit report for five years from the date you become bankrupt, or two years from when your bankruptcy ends - whichever is longer. So if the insolvency is seven years, then it will remain on your file for 11 years - or indefinitely in the case of multiple insolvencies.
Court judgments: Judgments for monies made by Local or Supreme Courts remain on your credit report for five years (even when paid in full).
Company affiliations: If you are registered as a director of a company by the Companies Office Register, this is also noted on your comprehensive credit report.]
Up next in Credit Score Bootcamp:
Understanding what impacts your score
Read more: