Finding financial relief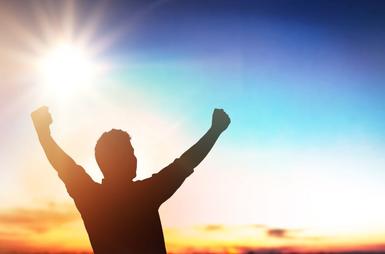 "When you have worked hard for over 30 years, been blessed with four boys, and have a good paying job, you believe the big banks you've thrown thousands of dollars at in that time, will be there for you in a time of need."
Angus Rowe found out the hard way, that's not always the case. A marriage break-up had left him in a tough financial position, and an $80,000 tax bill to pay within three years. When the banks turned him down for a mortgage extension Angus thought he would have to declare bankruptcy to have the repayment term on his tax bill extended.
 He decided that was not an option and he'd find another way. "I found Harmoney, and some other financial providers, through a Google search on credit scores.  Then I researched, analysed and whittled down my preferred provider to Harmoney.
 Though Angus had researched enough to know that with a good enough credit history, he had a good chance of being approved, he was still initially skeptical. "I remember thinking: 'This isn't going to work. As if I'm going to put my details into the Harmoney online application and they are going to get back to me and just provide the funds'. 
 "But I completed the application and a day later I had an email confirming my application was accepted. A day after that the funds were in my bank account.
 "I couldn't believe it. It was, honestly, an emotional moment I will never forget!"
 It was a stark contrast to his bank experience, Angus says. "I was at a point of despair, so I went to my bank and requested an extension to my home loan. After an arduous process of forms, property evaluations, and process, the best they could offer me was $5,634.
 "What struck me the most was the odd amount. It felt like I had been put through a computer and the answer was just spat out and sent. No consideration of my past relationship, no consultation and no care. I was angry, upset, embarrassed and felt useless."
 Since taking that first loan, Angus says he's made every debt payment for 18 months now but to get the tax debt fully cleared had made the decision to rent out his house. To do that he turned back to Harmoney, for a Top Up loan to tidy the property up before it's rented.
 "I didn't even consider going anywhere else to get these funds. I got back on the Harmoney website, completed the application and like clockwork went through accept, lodgement and funding within three days.
 "I could not be more grateful to Harmoney for what they have done for me and my future. I know it's cliche, but these loans have been life changing."
 Helping people achieve their goals is important to Harmoney. Making the whole process of obtaining a personal loan quick and easy is our way of helping.
Do you have a goal and need a personal loan to get there? We'd love to help.
Angus Rowe
Other articles you might like: