Your guide to insurance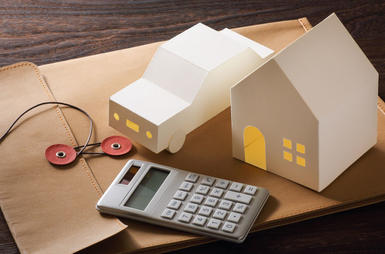 Insurance exists to protect you and your family when the worst happens. But the world of insurance can be very confusing. With so many different types of insurance out there, how do you know what you need and what you don't?
Let's take a walk through the most common types of insurance and when you would be likely to use them:
Home and contents insurance, if you own your own home
Contents insurance, if you're renting
Car insurance, if you have a car
Life insurance, if you have children or a dependent partner
Travel insurance, every time you travel overseas
Health insurance, for you and your family's medical care
Before we look at these in more depth, remember this is just a guide. Be sure to shop around and seek independent expert advice to help you decide what products best suit your needs. Good insurance policies shouldn't be "one size fits all" - you should be able to find policies that suit your needs and situation, while still ensuring you're not paying for cover you don't need.
Home and contents insurance
Your home is probably your biggest asset, so insuring it makes sense. Home insurance is also likely to be a requirement of a home loan. Remember that you need to insure your house for the cost of rebuilding it, which may be different to the market value of the property. Most insurance company websites have calculators to help you work out how much it would cost to rebuild your home.
While home insurance covers the physical structure of your home, contents insurance covers all your belongings inside your house. It also often covers valuable items such as laptops and mobile phones, wherever they may be within Australia. But remember that this level of cover may be restricted to items you specify on the policy.
Did you know … your standard house insurance may not cover you for damage while your home is undergoing renovation? You may need to consider contract works insurance for the duration of the renovation. Talk to your insurance company about what your existing house policy does cover and what you may need to add during a renovation.
Car insurance
Comprehensive car insurance generally means you're covered for damage caused by accidents, vandalism, fire or storms, as well as theft. It also means you have third party cover in case you damage someone else's car.
You could also opt for just third party, or third party, fire and theft, which should offer cheaper premiums, but also offer reduced cover. Third party insurance means you are covered for damages to another person's vehicle that you are deemed liable for.
Life insurance
How would your family cope financially if you were to die tomorrow? It can be a difficult thing to think about but it's an important issue to address, even if you are not the main breadwinner in the family.
Life insurance is designed to try and ensure your family, or other dependents, are financially stable in the event of your unexpected death. Like house insurance, it is often required as part of having a mortgage.
The amount of life insurance you might need varies. Things a good policy should cover include your debts, funeral costs, repayment ( ideally in full) of your mortgage and your family's short term living costs. It's also a good idea to take into account the non-financial ways your family is dependent on you. For example, are you the main caregiver to children or elderly relatives?
There are many different life insurance products on the market, which can be confusing. You could choose between term life insurance which pays you or your chosen beneficiaries should you die or be diagnosed with a terminal illness within the period stated in the policy, or whole-of-life insurance which covers you for your whole life, as long as you pay the premiums.
You may also choose from a range of other benefits such as increasing the sum insured for life events such as marriage or having children or opting to take an advance on your amount insured in the case of a terminal illness diagnosis.
It's a good idea to seek out comprehensive independent advice on how much you should be insured for, how much you can afford to pay in premiums, and what events you should be covered for.
Travel insurance
Travel insurance covers you for a wide variety of holiday disasters from lost luggage and unexpected delays to, most importantly, covering you if you need medical care while away.
Read the policy carefully before signing up so you know exactly what is covered, particularly with regard to medical treatment.
Think about the kind of overseas travel you're taking. Is it business or pleasure? Adventurous or more sedate? And what are you taking with you? Different policies may require extra levies for sports such as skiing, and for high-value items such as jewellery.
Health insurance
Health insurance is designed to cover you for all different kinds of heath treatments and needs. Policies can be hugely varied based on your needs, your budget and the health of you and your family.
Think carefully about what kinds of medical treatments you're most likely to need given the age of family members and their general state of health. You can find policies that cover you for essentials such as regular GP visits, you could opt for a policy that covers you only for serious illness, or one that covers all the above including dental treatment and eye care. Again, comparing policies and premiums and finding the right mix for you is worth doing.
In Australia we are fortunate to have a pretty robust public health system under Medicare, so you can be pretty sure that if you need urgent treatment, you will get it regardless of your financial situation.
Where health insurance comes into its own, though, is when you need non-urgent or elective surgery and there's a long waiting list. It's great to be able to skip the queue by going via the private health system, particularly if you're suffering from an injury or ailment that may not be life-threatening but is impacting on your quality of life.
Information provided on this website is general advice only. It has been prepared without taking into account your personal financial objectives, situation or needs. It is important that you consider the information contained in the Product Disclosure Statement (PDS) for a particular product before making any decisions about whether to acquire the product.