7 life hacks for financially savvy Aussies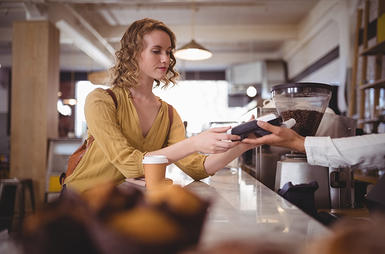 It takes creative thinking to make your budget stretch further - financially savvy Aussies are constantly coming up with new ways to do more with less. Here are some of our favourite money saving, life hacks.
There's no need to stress about tackling all seven straight away. Even doing just one of these hacks could help make a difference to your finances. And once you start seeing some savings, you'll be motivated to try all seven in no time. 
1. Switch on to LED.
Yes, they may be more expensive to buy, but in the long run, cheaper power bills do pay off. A traditional incandescent bulb can rack up to $15 to $20 more in power a year than an equivalent LED - that is more than the cost to buy an LED on sale! Plus, LEDs last longer, which means you don't have to change them as often.
2. Insulate, insulate, insulate.
Insulation is not just a winter thing. As well as keeping you warm and cosy in the colder months, insulation will help keep your house cool in the summer. It can be expensive up front but should mean lower energy costs and a healthier home. 
3. Have meat-free meals. 
If your family eats meat, try swapping one or two meals to meat free meals. Make it fun and add a twist to these meals, for example, 'Meat Free Mondays', 'Pasta Surprise Sundays' - give it a go. Also, when you do buy meat, buy quality cuts that are on special, rather than the cheaper processed options. 
4. Pot some herbs.
Fresh herbs add depth and flavour to most dishes, although buying them can be expensive. Planting your own is a great money saving, and fun weekend project. Mint and rosemary grow well in most gardens, while less hardy plants such as basil or coriander grow well on sunny window sills. 
5. Is your car reliable? 
If you're on the market for a new car, it's best to choose one that are cost-effective to run. Also consider the age of your car, as running costs can rise with age. If you seem to frequently have issues with your car, you're probably better off (financially) to get a new one.
6. Fill your tyres, empty your boot. 
Although it's natural to keep cricket gear and golf clubs in the boot, carrying extra weight can increase your vehicle's running costs. Letting your tyres gradually deflate can be just as costly - after two months, air loss from tyres can reduce your car's efficiency by as much as five percent. 
7. Shop around.
Most products and services are better value somewhere else. Price comparison sites make it isy to compare a range of offers so you can be sure you're getting a fair deal. 
Whether you're looking to reduce costs, some creative thinking will help you do more with less. Don't let the upfront cost put you off saving more in the long term.
General Advice Disclaimer
The information contained on this website is general in nature and does not take into account your personal situation. You should consider whether the information is appropriate to your needs, and where appropriate, seek professional advice from a financial adviser.