Five free apps that help you save money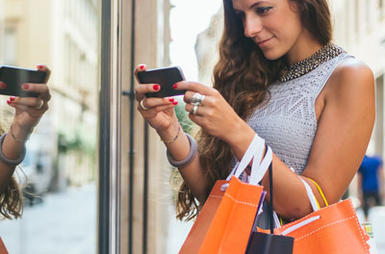 The power of the smartphone is a modern day phenomenon, with apps giving us the power to do almost anything. Many of these apps can be beneficial to our lives, from tracking how long we exercise to how well we sleep. Like with other areas of life, finance is well covered in app form, with options available to keep track of the money you have to saving money on daily expenses.
Wally
The first step to saving money is to know how much you have and how much you spend. Wally is one of many personal budgeting apps, and it's one of the easiest to use. Simply set your monthly and daily budgets, document your spending (by scanning receipts) and you can see where your money goes, and get ideas on where you can start saving.
Smoke Free
Smoking is a habit that has huge costs both in terms of finance and health. Smoke Free helps you track how much money you've saved in terms of cigarettes not bought, and also gives updates on how much your health is improving by not smoking. The app is set up to be social, so you can share your progress with friends and earn achievements for the length of time you stay off the ciggies.
Pact
Pact is an app that encourages people to make (and stick to) exercise goals, by offering a financial incentive. Every week you set a goal – maybe to run a certain number of times or to limit your calorie consumption. All the members that fail to meet their targets are fined (users set their own limits) and that money is shared by the users who hit their targets.
PriceMe
Comparison sites have made shopping online a lot easier, but it's still tricky to know if you're getting the best deal when you're in a store. GetPrice and ShopBot have details of more than 500 stores in Australia, so if you're about to buy a TV or phone you can quickly check to see if you can get a better deal down the street.
Love Food Hate Waste
It's estimated that the average household in Australia throws away almost $400 a year in food scraps, and a lot of this is down to poor meal planning. Love Food Hate Waste is trying to cut this figure down by helping users plan their kitchens, meals and shopping trips better. One of the smartest features is that it lets you enter the ingredients you have in your kitchen and then it will find you recipes that help you use them up before they go off.
Whether you're trying to make ends meet or you're looking to save a little extra for something special, knowing where your money goes and how you can better spend it can go a long way. There may also be times when you need a bit more help, and taking out a personal loan through Harmoney can help you get the money you need quickly, securely and at a competitive rate.
General Advice Disclaimer
The information contained on this website is general in nature and does not take into account your personal situation. You should consider whether the information is appropriate to your needs, and where appropriate, seek professional advice from a financial adviser.