Essential tips for renovating your new home on a budget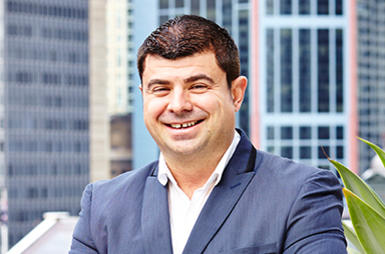 A renovation doesn't need to break the bank to keep your home or investment property looking spic and span. But if you're new to renovating, it's easy to be intimidated by a limited budget, or simply not know where to start at all.
To help you kick off your reno and manage your funds effectively while you do it, we've asked Steve Jovcevski, property expert over at financial comparison site Mozo.com.au to share some of his need-to-know tips for renovating on a budget.
1. Set a budget
First things first, figure out what budget you're working with. Whether you're funding your reno with savings or a low rate personal loan, it's important to put an upper limit on your spending so it doesn't get out of control.
Explore all your options and consider looking outside big banks to find cost effective funding.
2. Itemise and prioritise your spending
Imagine shelling out to pull your bathroom to bits and buy all new fixtures, only to realise you don't have any money leftover to re-tile. Disaster. Itemising your budget before you start will help you keep track of your spending so you don't run out of funds halfway through a reno.
It can also help when prioritising your spending by putting things in perspective – if half your kitchen reno budget is being sucked up by a new dishwasher, you may want to re-evaluate your spending.
3. DIY (when you can)
Do-it-yourself home renovations are commonplace these days, and there's no reason you can't jump on the trend to save some cash. Things like building a bookcase or repainting your living room are relatively easy and can even be a lot of fun. Even if you aren't particularly handy, jump online and you're sure to find a tutorial.
But remember that there's a time and a place for DIY renovations. If you have the skills or can learn them, go ahead – but some things like electrical wiring or plumbing are usually better left to the professionals.
4. Don't bite off more than you can chew
This is particularly important if you're going the DIY route. Be realistic about how far your budget will go and don't try to stretch it too thin. If you do, you're likely to wind up with a dodgy reno job – which can be even worse than doing no renovation at all.
Instead, think about doing your renovation in parts – tackle repainting the peach-coloured walls first, then when your budget has recovered a bit, get rid of the decades old shag carpet. Remember, a small renovation done well is better than a big one where you cut corners.
5. Visualise changes in the existing space
When renovating rooms make sure you think about how the changes will fit into the existing floor plan. Make sure elements within the room work together, as well as working with the layout of the rest of the house. Too many times I've seen people set their hearts (and spend their money) on a huge bathroom vanity – only to realise that when they put it in, they won't be able to close the door properly.
A good solution is to actually measure out the shape and size of your new additions – even use boxes or furniture to represent big items – so you can get a good sense of how the space will flow before committing to a change.
6. Think long term
The best renovations are ones you won't want to re-do in 6 months time. So, to avoid renovator's remorse, it's a good idea to avoid short-lived trends and stick to classic styles or fundamental upgrades. For example, you'll rarely regret a nice new kitchen – but you might regret filling it with bright yellow countertops.
If you're already working to a budget you probably won't have funds left over to re-do a reno if you change your mind, so think long and hard about what you want – and what you'll still want in a few years – before getting started.
Steve Jovcevski is Mozo's property investment and lending expert. With an extensive knowledge of home loan products and property trends, Steve is full of practical tips to help first homebuyers, refinancers or investors build and get the most out of their property portfolio.