Humanising business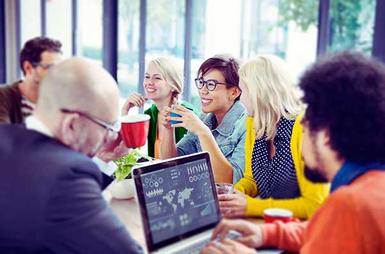 When a respected newspaper like the Financial Times runs a series of articles under the title "The Death of Banks", as it did in February, it is clear that there is a major shift happening in the way we borrow and invest.
One of the things causing this shift is peer-to-peer lending. In the United States, the largest operator is Lending Club, which funded over $1.1 billion worth of loans in last quarter alone.
Ditching the banks.
It is easy to see why the banks – which were responsible for the subprime mortgage crisis and, as a result, the Global Financial Crisis – are worried. Now their New Zealand counterparts are nervous too, as peer-to-peer lending becomes increasingly popular with Kiwis. 
By facilitating Kiwis helping other Kiwis, P2P lending is harnessing a communal spirit to create a system from which both lenders and borrowers will benefit. In the process, it is humanising what has been one of the most impersonal and, for many people, daunting activities they'll ever experience – borrowing money, or finding a reliable investment that pays more than bank interest.
Empowering the users.
Unlike a bank or finance company, both the borrower and investor are in control. The direct relationship between the two creates a more open environment than one would get at a bank. Fundamental human interaction is essential in the process of P2P lending. 
According to the Economist, New Zealand is ranked fourth in the world for charitable behaviour, with 57 percent of the population having reported they gave money or time to charity in 2013. Volunteering NZ says 1.2 million of us volunteer for a charity or community group. This creates the perfect context for a P2P lender to provide a framework to facilitate this communal spirit and help New Zealanders access money. 
New Zealand's answer.
Following in the footsteps of Lending Club, Harmoney is New Zealand's first fully licensed P2P lending marketplace. Investing through Harmoney lets users have the option of choosing whom they lend to, and how much they want to contribute to people needing a loan. Our advice is to give a little to a lot, therefore spreading out risk.
You don't need to be ridiculously wealthy become a lender – you can start with just $500. Returns are paid monthly, and Harmoney forecasts its lenders can earn a risk-adjusted average return of 12 per cent. Users can monitor their portfolio online, add money when it suits them, and invest in more loans.
Through this simple and transparent process, services like Harmoney are humanising and freshening up the traditionally corporate ways of the finance sector. They place people at the heart of a system, allowing lenders and borrowers to connect and work out between themselves how they want to do business.