How did P2P Lending evolve? A three minute history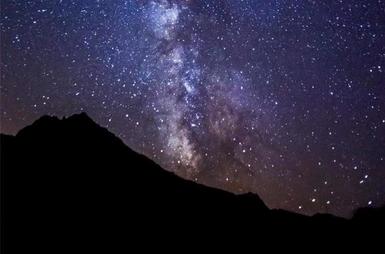 Peer to peer lending is a consumer credit model that connects borrowers with investors through a peer to peer lending marketplace (such as Harmoney). P2P marketplaces are able to provide borrowers and investors better deals than many traditional financial services by operating at a lower cost.
Launching Peer to Peer Lending
The history of peer-to-peer starts with the first P2P platform to launch: Zopa, in 2005. To date it is the most successful peer to peer marketplace in Europe, with over £500 million worth of loans issued.
The next marketplace was Prosper, in the U.S, in 2006, funding $20 million in loans within 9 months. Lending Club followed suit in 2007 and is currently the biggest peer-to-peer marketplace in the US. Together, Prosper and Lending Club hold 98% of the U.S. market share. In 2012, SocietyOne was the first fully compliant Australian P2P platform to launch.
With Harmoney launching in September of 2014, the peer to peer lending market will soon be available to New Zealanders.
Legislation and Investment Around the World
Proper regulation and legislation has proven key to the success and growth of peer to peer lending. The UK's legislative additions this month will allow closer governing of risk controls and capital standards. It's a change that's causing a bit of uproar - some say it's exactly what the market needed, some say its strict regulations will turn P2P into exactly what it was meant to oppose.
Peer to peer lending in the US is quite a different beast. Since 2008, the US Securities Law has required prospectuses from both the borrower and the platform to be issued for every note invested on a platform. The change forced a "quiet period", during which both Prosper and Lending Club closed to new investments in order to comply with the new legislation.
Legislation for P2P in New Zealand came into effect in at the beginning of April 2014, making us one of the few countries to have regulations in order before any P2P platforms go public. The NZ legislation is strict, ensuring that platforms are run by suitably experienced and trustworthy teams, have robust systems and plans in place that ensure the continuation of loans in the event of the platform ceasing business.
The British Government are vocal and deep-pocketed in their support of alternative lending methods. In 2012 they pledged to invest £100 million in British small businesses through alternative channels, including P2P. Early in 2014 the British government's British Business Bank confirmed intent to invest another £40 million in P2P platform Funding Circle, following a previous investment of £20 million. Vince Cable, the business secretary, advocated the move, saying "too much business lending is concentrated in the big banks and, if we're to have a properly functioning business lending market, they need to be challenged by new banks, peer-to-peer lenders and other alternative providers."
P2P Performance and Growth
In March 2014, Prosper hit US$1b in loans funded, and Lending Club hit US$4b, with both platforms default rates around the 2.5% mark.
The P2P industry is growing rapidly - Lending Club and Prosper loaned almost 180% more in 2013 than in 2012, and total P2P lending in the U.K. more than doubled.
Much of the industry's success has been attributed to timing. The Global Financial Crisis in 2008, with its uncertain property market, scarce (and expensive) credit, and low-interest investment returns created a perfect storm for alternative lenders.
Offering significantly lower rates than credit cards, and attractive returns for borrowers, P2P lending began to flourish.
The New Zealand Market
It's well known that New Zealand's four big Australian owned banks are among the most profitable in the world. With ever increasing profit margins, there's more room for disruption here than almost anywhere else. 
Where P2P marketplaces don't carry the operational costs or profit margins of banks, they're able to offer better rates to investors and borrowers. 
Harmoney is New Zealand's first peer to peer lending platform, and we're changing the way Kiwis think about money, for good. It's the perfect time to join us.
Find out more about investing and borrowing through Harmoney.